If you are using DreamHost to host your WordPress website, then you may have noticed slow responses for your websites. But, how to fix this Dreamhost WordPress slow issue?
DreamHost is a recognized hosting company for WordPress environments. But like any other hosting provider, you could still have speed and performance issues like slow response for your WordPress sites.
This can be impacted by a variety of factors, including the hosting environment, the theme you are using, and the plugins you have installed.
How to Fix DreamHost WordPress Slow Response issue?
However, if you are experiencing slow website speeds with DreamHost, there are several steps you can take to improve your website's performance.
Use a Content Delivery Network (CDN)
A CDN is a network of servers that deliver content to visitors based on their geographical location. By using a CDN, you can reduce the distance that data has to travel, thereby improving website speed.
Cloudflare is a popular Content Delivery Network (CDN) that can significantly improve the speed and performance of your website. By using Cloudflare, you can reduce the distance that data has to travel, thereby reducing the time it takes for your website to load.
Optimize your images
Large images can significantly slow down your website. To improve the performance of your site, make sure your images are properly optimized for the web. This can be done by compressing images and resizing them to appropriate dimensions.
Optimizing your images could be a key step in improving the performance of your DreamHost WordPress website. By using any good image optimization plugin, you can enjoy the benefits of faster website loading times, improved user experience, increased search engine visibility, lower bandwidth usage, and an easy-to-use solution.
Some popular image optimization plugins are EWWW image optimizer, Smush by WPMU Dev, Imagify, WP-Optimize, and reSmush.it.
To add a free image optimization plugin simply visit wp-admin > plugins > add new > search using "image optimize" term.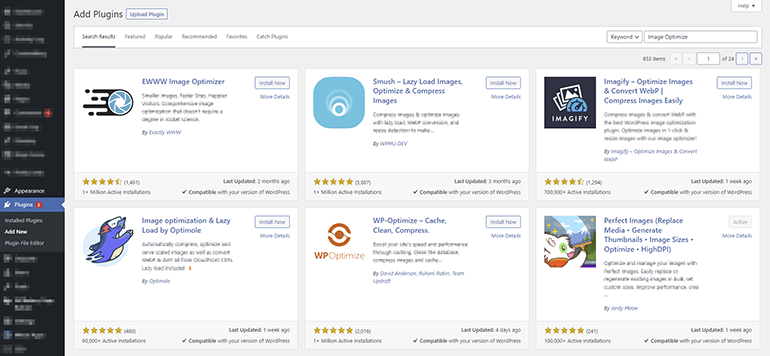 Use a caching plugin
Caching plugins can significantly improve your website's speed by creating a static version of your website and serving it to visitors, instead of having to dynamically generate the page every time someone visits your site.
Caching plugin creates cache files for frequently accessed data, such as images and HTML files, in users' browsers to serve those data quickly.
There are several benefits of using a WordPress Caching plugin, including faster website loading time, reduced server load, and improved search engine rankings as well.
Some popular cache plugins for WordPress are LiteSpeed cache, W3 Total Cache, WP Fastest Cache, WP Super Cache, Autoptimize, and Hummingbird.
To add a free image optimization plugin simply visit wp-admin > plugins > add new > search using "Cache" term.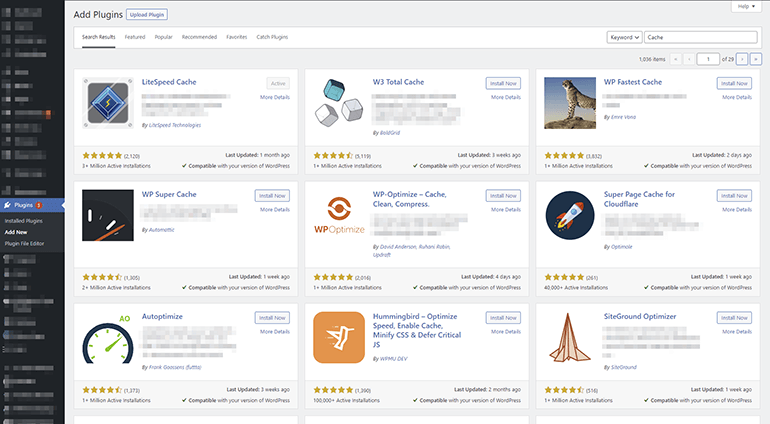 Minimize the number of plugins you use
While plugins can be incredibly useful, they can also slow down your website. To minimize the impact of plugins on your website's speed, only use the ones that are absolutely necessary and keep them updated.
Choose a Fast Theme
Choosing a fast-loading WordPress theme is crucial for the success of your website. So, make sure to choose a theme that is well-optimized and has fast loading times.
A fast theme can help ensure a positive user experience, increase engagement and conversions, improve search engine ranking, reduce bounce rate, and save you money on hosting costs as well.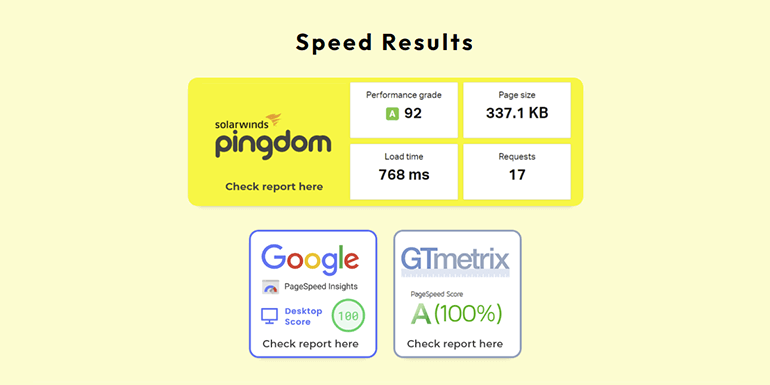 Reduce the number of HTTP requests:
The number of HTTP requests your website makes has a direct impact on its speed. To reduce the number of requests, you can combine multiple files into a single file or use a plugin that minimizes HTTP requests.
Choose the right hosting plan
DreamHost offers several different hosting plans for WordPress, including shared hosting, managed WordPress hosting, and VPS hosting.
Depending on the size and complexity of your site, you may need to upgrade your hosting plan to ensure that your site has the resources it needs to run smoothly.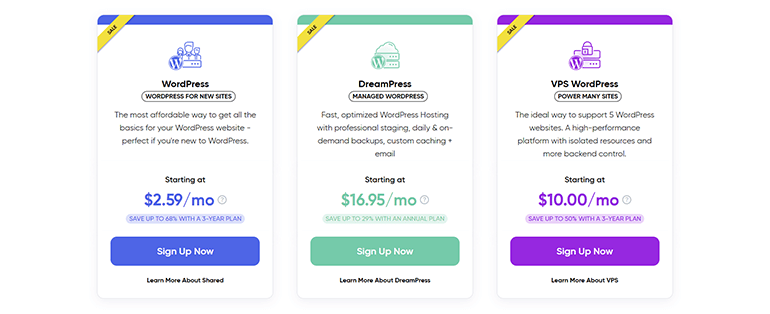 Try an Alternate Hosting
The web hosting provider you choose can have a significant impact on your website's speed. If you find that DreamHost is not meeting your needs in terms of speed and performance, consider switching to a faster hosting provider.
7 hosting that we recommend as Dreamhost alternatives are:
Conclusion
By following the mentioned steps above, you can improve the speed and performance of your website hosted with DreamHost.
However, it's important to keep in mind that website speed can be impacted by a variety of factors, and the specific steps you need to take to improve performance will depend on your specific website and setup.