Yesterday, on May 7, 2019, WordPress has released its latest Version 5.2 "Jaco", named after renowned jazz bassist Jaco Pastorius. It's available for download or update in your WordPress dashboard.
So, What's New in WordPress Version 5.2 Jaco?
With so many new features added, this version will make it easier than ever for you to fix any issues on your site.
This version mostly focuses on keeping your sites safer than ever. There are even more powerful tools to identify any issues related to WordPress configuration or Fatal errors and FIX them easily.
With these tools, you can get the right information about your site whenever you need it. No matter if you are a developer or not.
If you are running your website with an older version of PHP, you will need to update your PHP version to 5.6.20 (minimum) before updating the new 5.2 version of WordPress.
Keeping Sites Safer
Site Health Check
Site Health Check was initially released as a plugin by WordPress.org community. Later in version 5.1, it was introduced as one of the core features of WordPress.
This newly released WordPress version 5.2 adds two more pages to Site Health Check to help you with debugging common configuration matters.
It also adds space allowing developers to include debug information for site maintainers.
You can check your site status by navigating to Tools > Site Health.
There you will find your site issues detected automatically and learn how to debug those issues.

PHP Error Protection
A better tool for site owners. Now you don't need to hire a developer to fix common fatal errors for your WordPress site.
This administrator-focused update is specially developed for site owners allowing you to identity, fix or manage fatal errors of your WordPress site.
No need to worry about WordPress 'White Screen of Death' or 'Fatal Errors' anymore.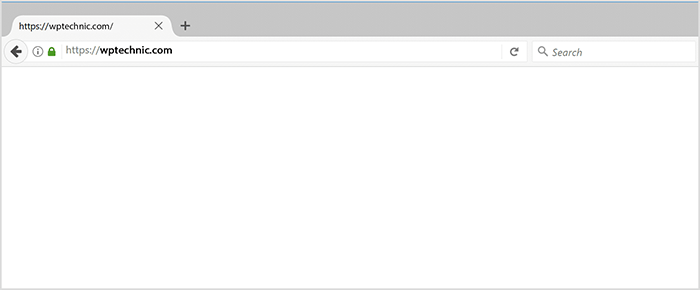 This new feature will allow you to enter on your site admin panel in a recovery mode.
WordPress will send you an email with a Special Link to login to your admin panel.
Meanwhile, your themes or plugins which seem to create the issue will automatically be paused/deactivated.
This feature is surely a blessing for many site owners how doesn't have knowledge on fixing common issues.
Improvements for Everyone
Accessibility Updates
If you prefer using screen readers and other assistive technologies for your WordPress platform, this is a good news for you.
New Dashboard Icons
Few changes have been made in this version to enhance contextual awareness and keyboard navigation flow.
Thirteen new icons including Instagram, a suite of icons for BuddyPress, and rotated Earth icons for global inclusion have been added to this version.
You can find these icons in the Dashboard. Feel free to explore them and have some fun!
Plugin Compatibility Checks
WordPress will now automatically check if any plugin you want to install is compatible with your server's PHP version.
If the plugin is not matched with your current PHP version, or requires higher PHP version, WordPress will not allow you to activate it.
This will prevent potential compatibility errors. However, you can easily contact your WordPress hosting provider to update your PHP version.
Developer Happiness
PHP Version Bump
WordPress version 5.2 requires the minimum PHP version of 5.6.20. And, themes and plugins can now utilize the namespaces, anonymous functions and more with version 5.2*.
Privacy Updates
WordPress has added a new theme page template, a conditional function, and two CSS classes for developers to design and customize the Privacy Policy page easily.
New Body Hook
With version 5.2, WordPress introduced a new body hook "wp_body_open" allowing themes to add new codes at the beginning of the <body> element.
Building JavaScript
And you can also take advantage of webpack and Babel configurations in the WordPress/scripts package to write modern JavaScript without being worried about complex build tools.
New Blocks added in Version 5.2
WordPress version 5.2 has also introduced some new blocks in the default post editor. These features will surely help you design your WordPress posts.
You may have used these blocks as widgets to customize your website. But now you can use them in your posts and pages as well.
Search Block: Now you can add the default search feature in your content allowing users to search for any topics/posts/contents in your website.

RSS block: Using this RSS block you can fetch and display any RSS feed in your WordPress posts and pages.

Amazon Kindle: You can also embed content from Amazon Kindle in your WordPress posts and pages using this block.

Calendar block: If you have previously used a calendar as a widget, you already know how it works. It displays a calendar of your blog posts and users can see posts published on a particular date by clicking on that date from the calendar.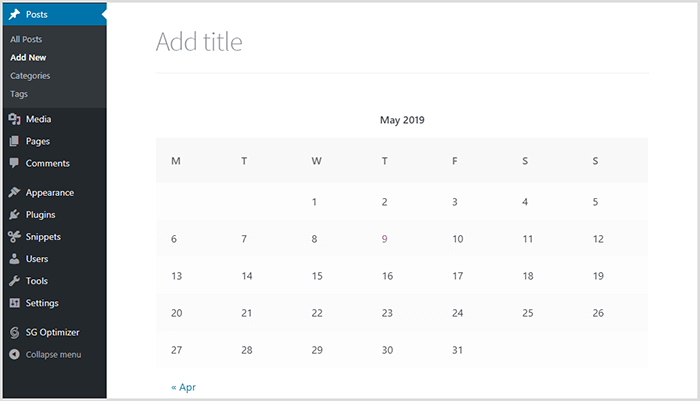 Tag Cloud block: Tag cloud has been used as a widget for a long time. Now you can display the tag cloud in your post content as well.
Moreover, the post editor is faster than it was before.
That's all for now. I hope I have covered all the new features of WordPress Version 5.2 released.
Did you update your site to the new WordPress version 5.2? Let me in the comment which features you have liked most.